Best BMW M8 Security Package
This client came to us with their brand new 20-Reg BMW M8 wanting only the Best BMW M8 Security available for their New Pride & Joy. We gave them a few different options of what they could have but simply they wanted the best.
So we highly recommended the All-New Tassa-Approved Autowatch Ghost for starters on the BMW M8. This immobiliser stops thieves from being able to drive away with your vehicle as a special code is needed to be able to start your vehicle's engine. With a huge increase of car crimes being related to key cloning, everybody who has keyless entry are at risk. With this device, it stops thieves being able to steal their precious vehicle as it is undetectable to the key cloning devices. Now being a Tassa-Approved system, the Autowatch Ghost can now be recognised by your Insurance company as an additional security system.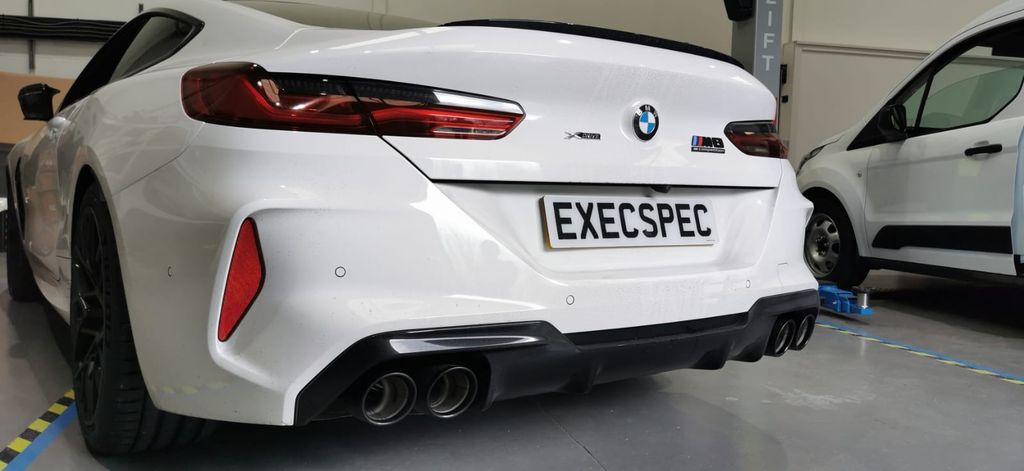 We then recommended the Tracker Locate to them, this is perfect for this BMW M8 as it is not only adding the additional security of the tracking system but also satisfying insurance requirements. For example if the thieves towed the BMW M8 or lifted their vehicle onto a truck, then the Tracker HQ control centre will be able to track his vehicle and repossess it for him. With the trackers, additional VHF network, the tracker locate is the best category S7 tracker around. With its low price and also its VHF network advantage, it is no wonder why the Tracker Locate is one of our best sellers. With the liaison with all police forces around the UK, there is no doubt that they will try everything possible to help secure your vehicle.